UPDATE: After much head-scratching and replacing several seals, I finally figured out that it was the seal around the shift lever that had gone bad.  After it was replaced, I haven'd had a single drip since.
Today when I took off the plastics I discovered what appears to be an oil leak. There were drips of oil pooled at the bottom of the water pump. Oil streaks go up the engine toward the carbs. Anyone have any idea where the oil could be coming from?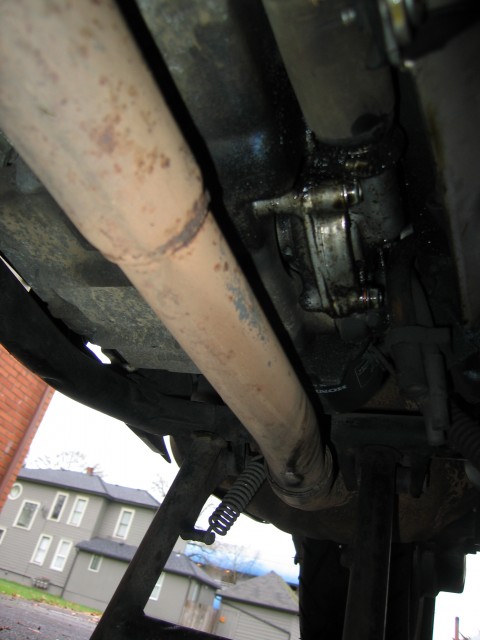 This is looking back up under the bike from the front wheel. The water pump is on the right side of the exhaust pipe. Notice the drips of oil hanging off.  The oil was changed over the summer before I bought it.  I'm pretty sure this is oil and not antifreeze.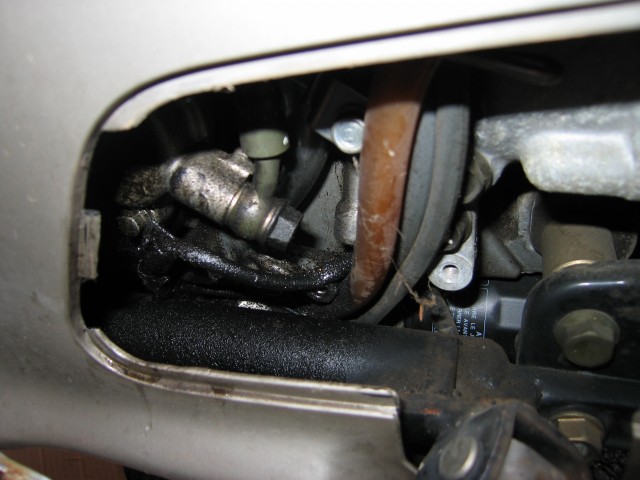 Looking in through the left access panel by the driver foot peg.  The slave cylinder on the clutch is visible in the middle-right.  Just below it the frame is covered in oily grime.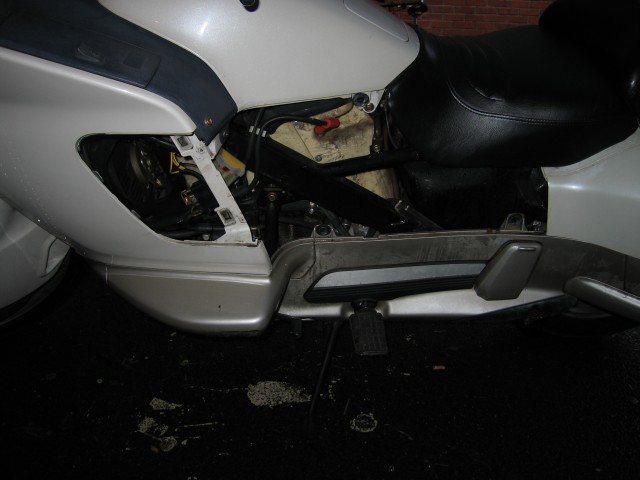 With part of the plastics off.  Click on the picture to get a bigger version.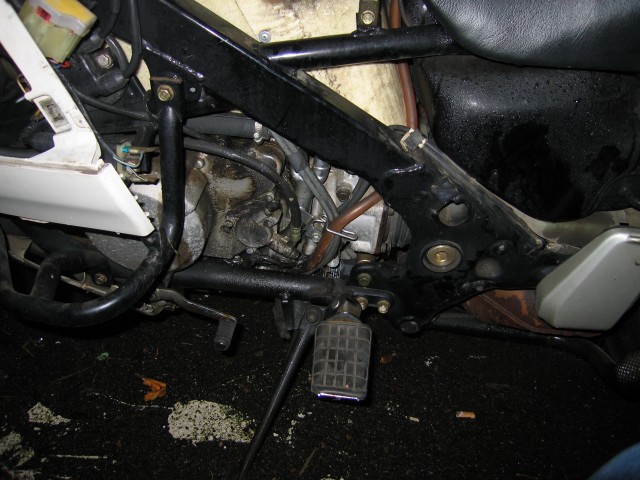 I'm not sure if it is coming from behind the off-white engine heat shield or not.  That will be the next thing to take off tomorrow morning when it gets light.
Another view from underneath with the plastic off.  The oil pump is in the middle.  The exhaust pipe is in the lower left corner.  There is condensation from the rain.  I have a redneck garage to work under at the moment.  Maybe someday I'll have a real garage again…
This is the right crank case cover.  Notice the oil residue on the top of the case.
A closer look at where the oil is coming from on the right crank case.