I finally had a little time to pull apart the Honda Pacific Coast's front wheel after suffering a nearly catastrophic wheel bearing failure.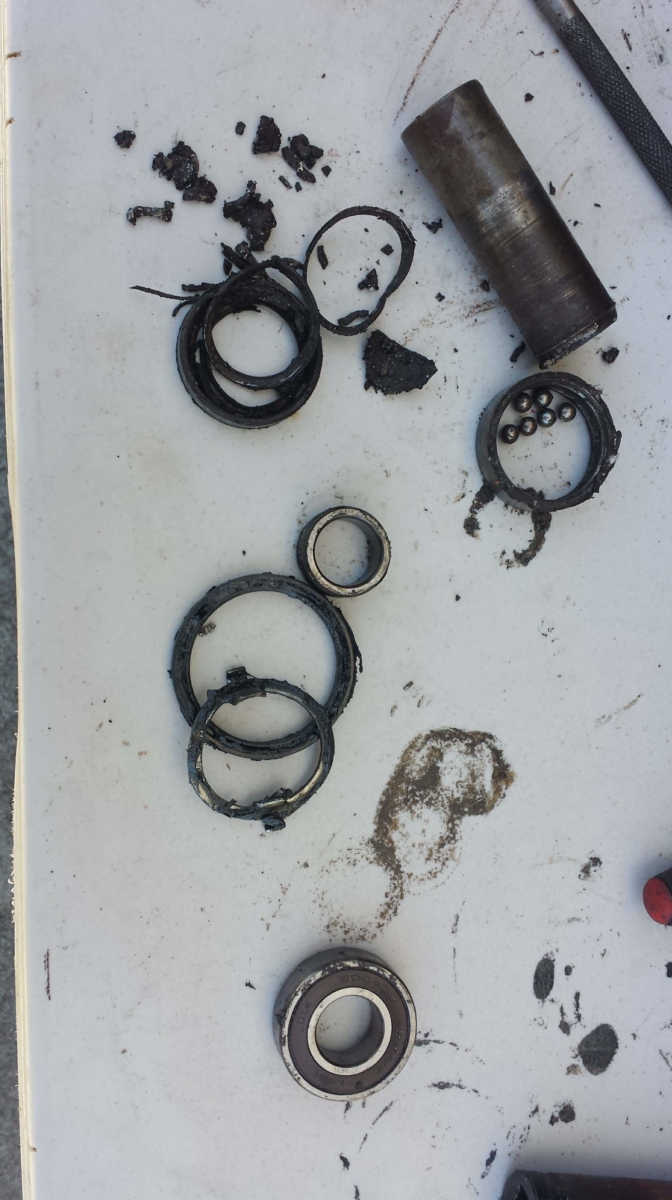 I was darn lucky that I didn't die when this bearing went out.
The axle spacer collar kept the wheel on enough to ride home.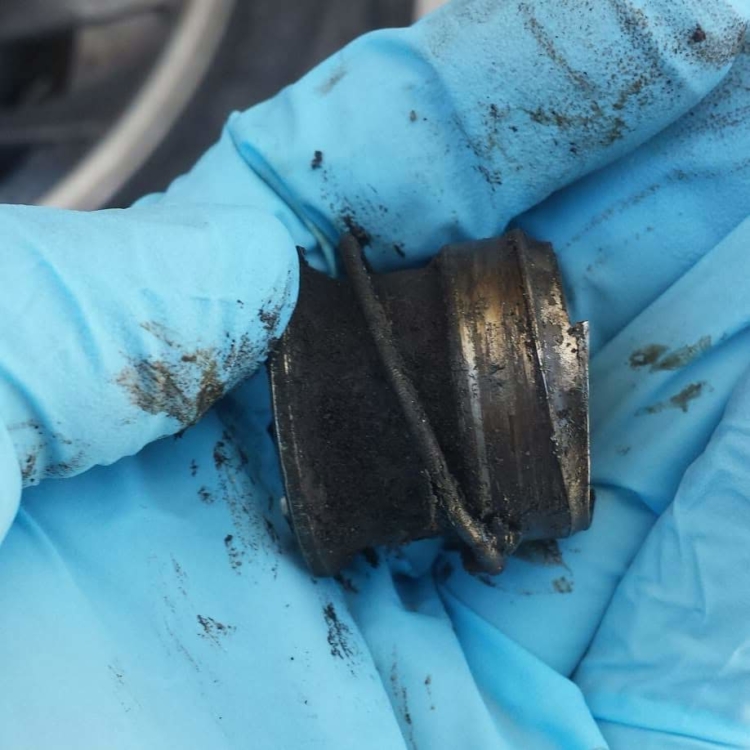 It gave its life for me.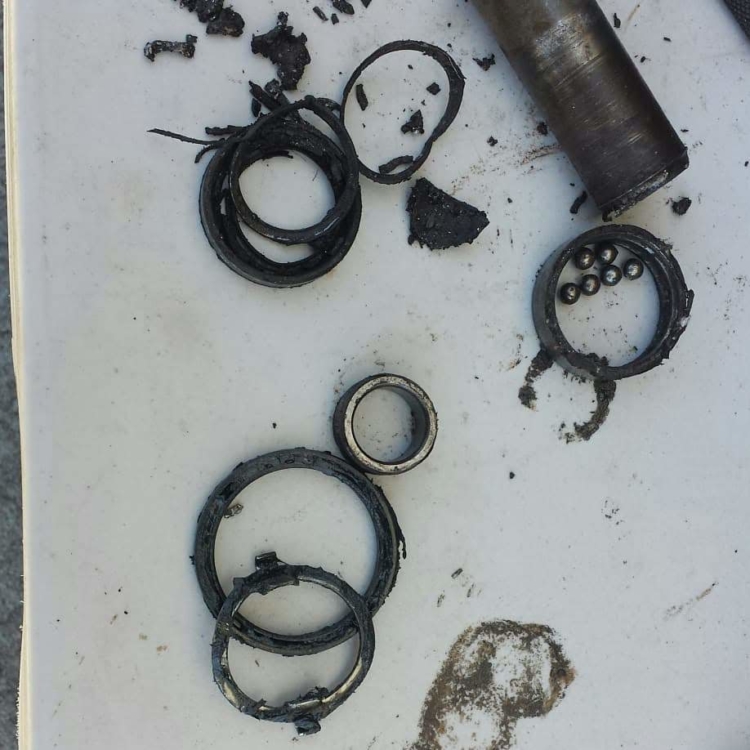 Pretty gnar gnar.