Editor's note: I am preserving Leland Sheppard's PC800-related content after his passing. This is one of his pages that I felt the PC800 community would want to have preserved. Leland may be on his final Iron Butt ride but he is not forgotten.
---
Last updated: 3/9/2023
---
If you would like your bike included on this list, please email me with the following information:
Your name
Your bike's name
Your bike's model year
The story or reason why you chose the name
Any photos you would like to have me post of your bike
Anything else relevant
I will respond to your email once I have posted your bike's info.
---
---
Here are some suggestions for PC names from Neil Cox (following that list are suggestions from Bruce Pickett):

Silver Machine (Hawkwind)
Lemmy (He sung Silver Machine!)
Motorhead (etc.)
Silver Dream Machine (David Essex)
King Crimson
Not King Crimson
The Crimson King
The not-so-Crimson King
Queen Crimson
Aphex Twin
My Evil Twin (They Might Be Giants)
Arnie/Devito (Twins)
Grendel
Smaug
Hal (2001 A Space Odyssey)
Mark 2 life support and transport system (The mark 3 became the Daleks from Dr Who – see Genesis of The Daleks)
Disaster Area (Hitchhiker's Guide To The Galaxy – would suit the black bikes)
Heart Of Gold (Hitchhiker's again, or Neil Young fans)
Liberator (Blake's 7)
Here are some suggestions for PC names from Bruce Pickett:
For 89:
AWB "Average White Bike" (takeoff of the '70s rock group "Average White Band")
AWSOP – "A Whiter Shade of Pale" (by Procol Harem)
Minnie Pearl
Pacific Pearl
Pearl Before Swine (useful for riding in front of some Hogs)
Pearl of Great Price (especially good for a Utah bike)
Polarbear
Ptarmigan
Snowshoe Hare
Space Shuttle (Atlantis, Columbia, Discovery, Endeavour)
White Album (by the Beatles)
White Bird (by Its A Beautiful Day)
White Rabbit (by Jefferson Airplane)
White Room (by Cream)
White Satin (from "Nights in White Satin" by the Moody Blues)
For 90:
Raspberry Beret (by the artist formally know as, and once again known as,Prince)
Ruby Tuesday (by the Rolling Stones)
Red Red Wine (by Neil Diamond, remake by UB40)
For 94/5:
B-2 Spirit (stealth bomber)
Black Dog (by Led Zepplin)
Black Magic Woman (by Santana)
F-117A Nighthawk (stealth fighter)
Long Tall Woman in a Black Dress (by the Hollies)
Midnight Special (by Creedence Clearwater Revival)
Obsidian
Paint It Black (by the Rolling Stones)
SR-71 Blackbird
Umbra
For 96/7/8:
Crimson In Clover (by Tommy James)
Crimson Tide
Ramblin Rose
Red Bull
Red Octopus (by Jefferson Starship)
Red Tide
Any year:
Conquistador (by Procol Harem)
Free Bird (by Lynyrd Skynyrd)
Magic Carpet (from "Magic Carpet Ride" by Steppenwolf)
Ramble On (by Led Zepplin)
Ramblin Man (by Allman Brothers)
Roundabout (by Yes)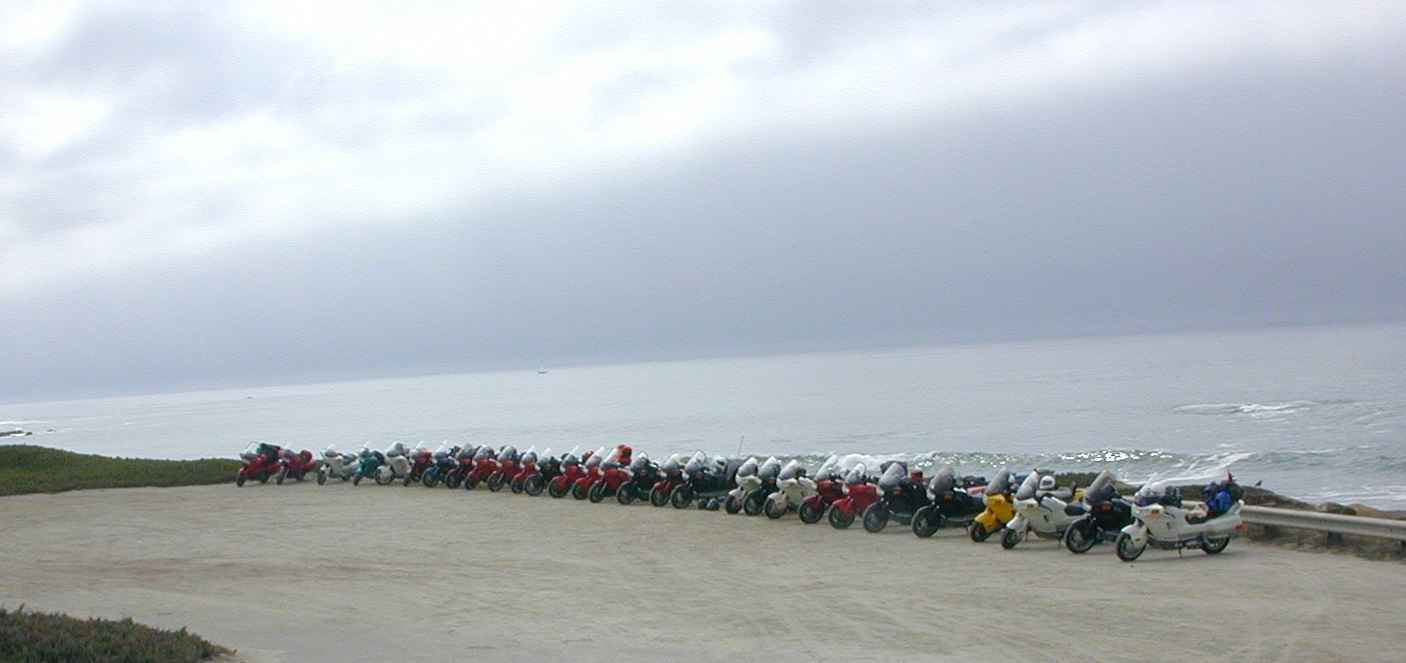 Backup of names list taken 4/18/2020 in Excel format.