On my way to Paris for work, I hopped a ride on a Boeing 787 Dreamliner out of Vancouver, BC.  This was the fourth time this year that I have been on a Dreamliner.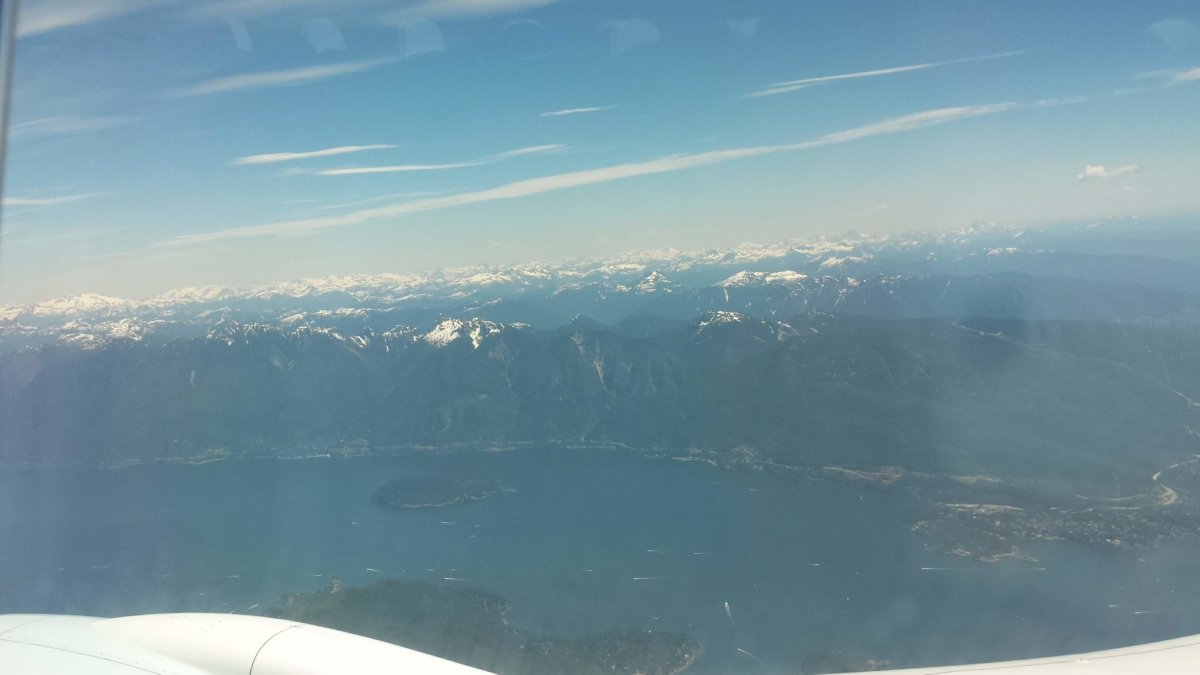 Last fall I rode along the road at the edge of the water on my way down to Vancouver from further north in BC on my Honda Pacific Coast motorcycle.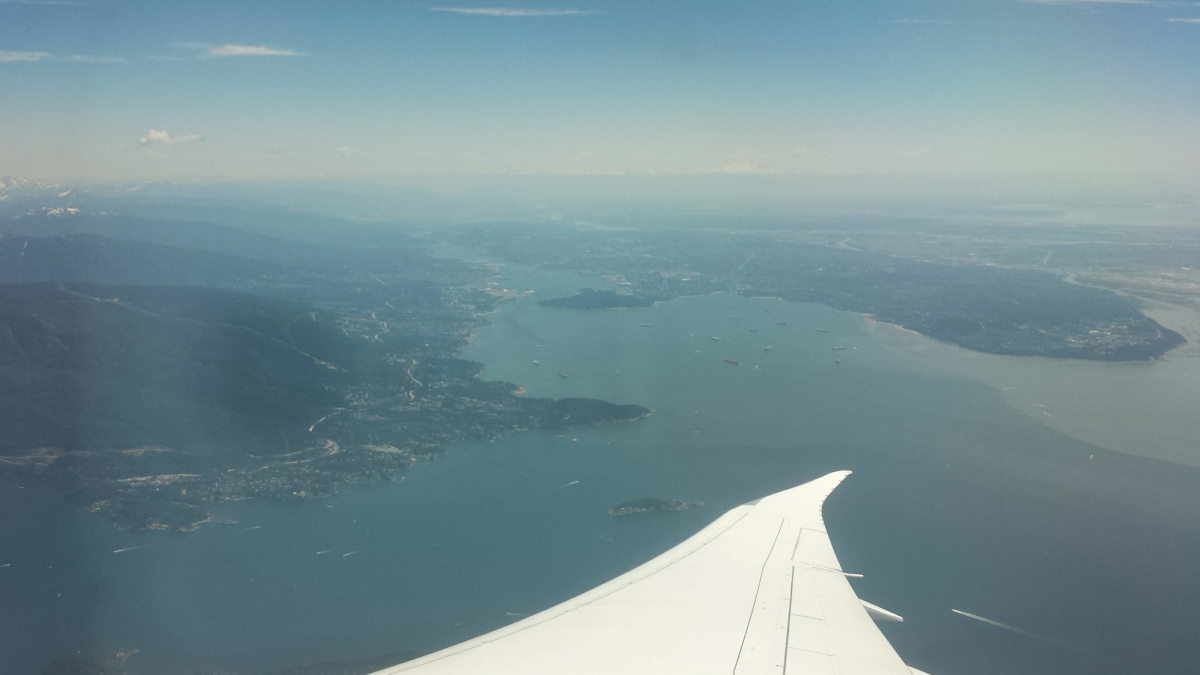 Looking back toward BC.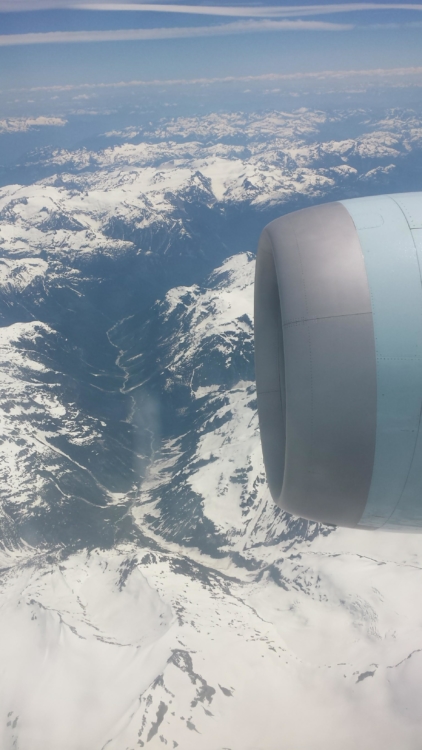 Beautiful valleys between the mountains in British Columbia.
This is the best view I've ever had out of an airplane bathroom.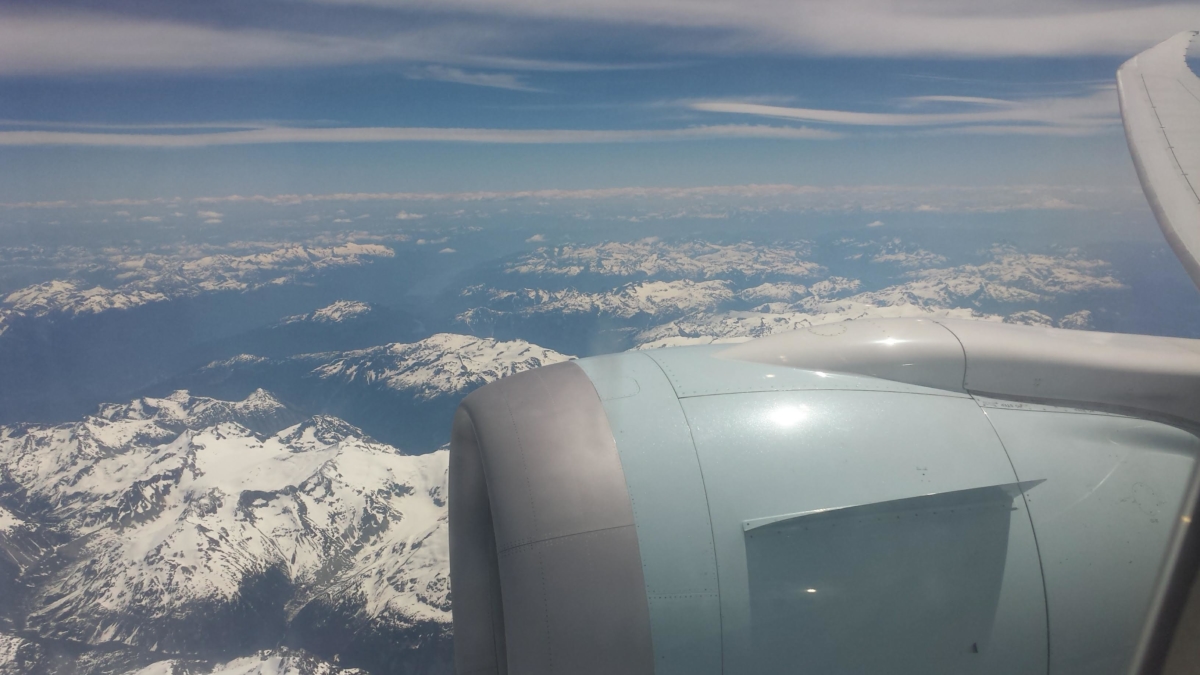 British Columbia is gorgeous this time of year.