Last week I opened the heads on my Honda PC800 to replace the cam plugs. It is a relatively straight-forward job. However, there are three tappets per cylinder that can cause some problems. Sometimes the tappets won't release from the head cover until it is in just the right position for a tappet or tappet shim to fall into the engine. That happened to me. Or I thought it did. The missing tappet surfaced after I started hammering on the oil filter with a screwdriver to get it to come loose.
I thought I was in the clear but then after I reassembled the heads I discovered an extra tappet shim! This could be a problem but I'm not entirely sure. I reassembled the engine enough to listen for any bad noises. The video below is what it sounds like now. What do you think? Am I in the clear or do I need to rip apart the heads to check tappet height?
This is when I had the back head cover off.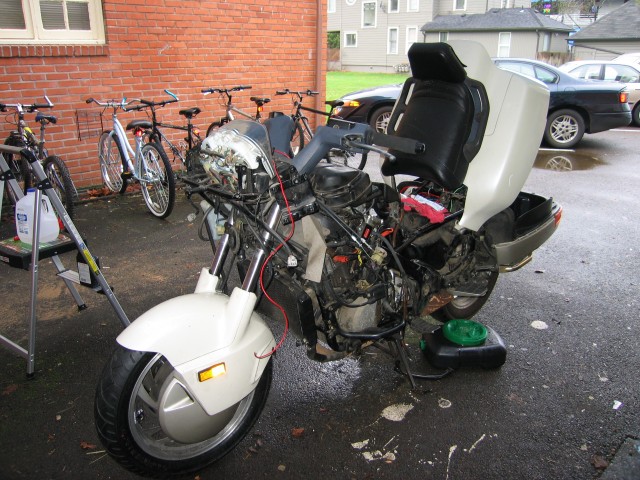 This is the bike together enough so I can try firing it up. It took about two or three minutes of cranking and recharging the battery with the trickle charger for life to come back to the PC800.