Since replacing my front tire a month ago I've been having a heck of a time figuring out how to get the plastic to snap back on correctly.  The left side piece is not reconnecting correctly.  There were a few posts on IPCRC from a few months ago with someone having the same troubles. I tried to follow the suggestions there but to no avail. Anyone have any ideas how to make my front wheel shroud whole again?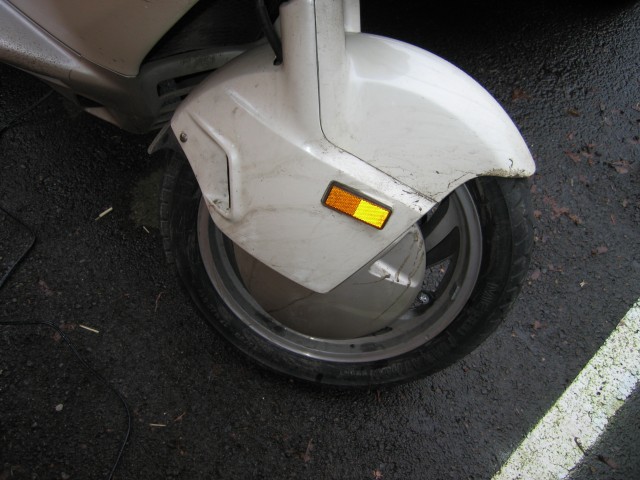 The mud is from doing a little off-roading/gravel/mud roads with the bike.  At the top of the plastic semi-circle you should be able to see where the plastic is separated.  Click through the picture a couple times to get a HUGE version to see what I'm talking about.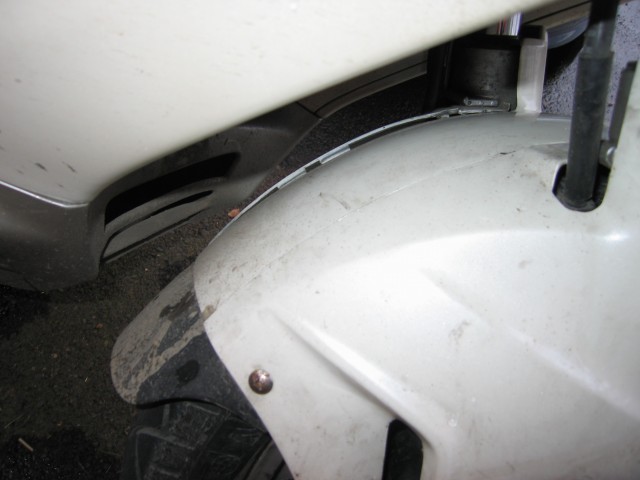 Here's a close-up.  I can't get the tabs to attach to anything and it seems that maybe the left side plastic is warped or something?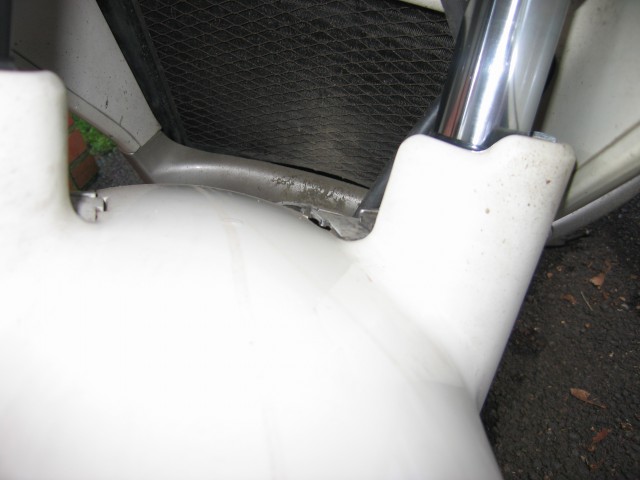 Looking at it from the front.  The right side plastic (left in this photo) is just fine.  The left side piece is screwed up though.  Any thoughts on how to fix it?