There were several Hondaline OEM optional parts and accessories for the Honda Pacific Coast PC800 when our motorcycles were new. This is a sales brochure from the 1990 model year that lists everything that was available. I got this information from this PDF that was uploaded to the iPCRC and elsewhere over the years.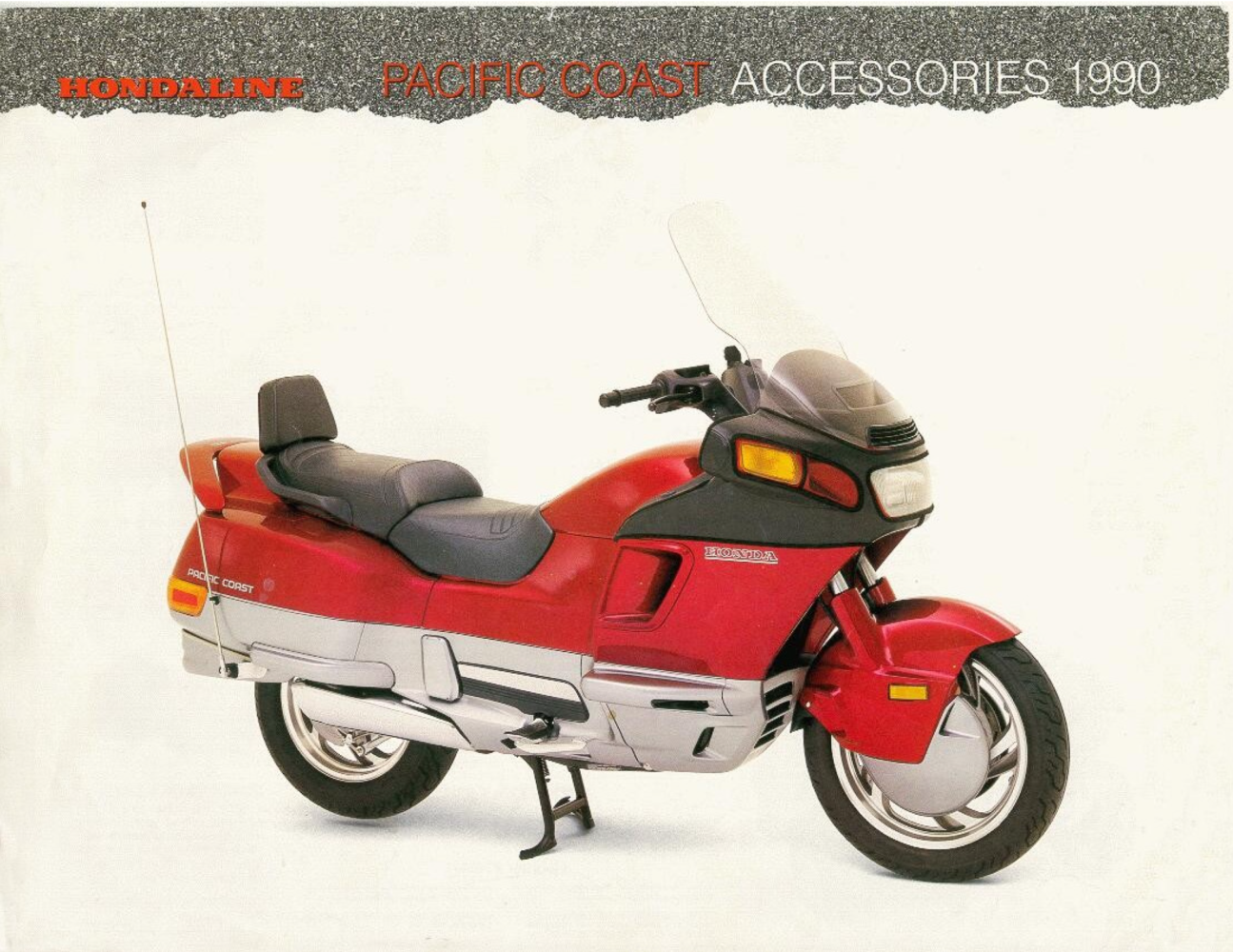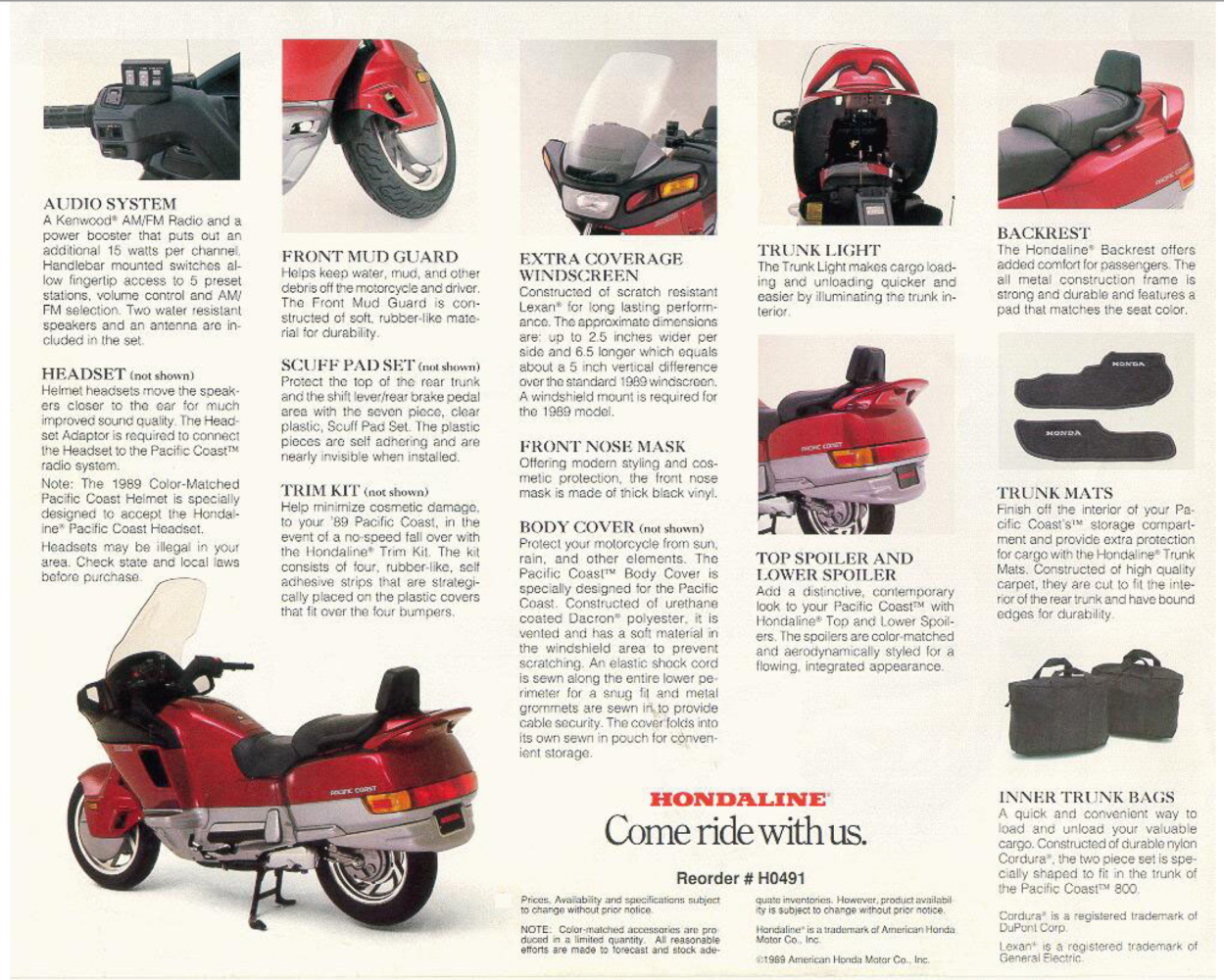 Hondaline Accessories for Pacific Coast – PC800 Part Numbers
08126-MR500 Rear Spoiler
08126-MR510 Saddlebag Spoiler
08118-MR500 Audio System
08162-MR500 Trunk Light
08706-MR500 Nose Mask
08154-MR500 Tall Windscreen
08154-MR520 Windscreen Mount
08111-MR500 Backrest
08361-MR500 Body Cover
08162-MR510 Inner Bag Set
08162-MR530 Scuff Pad Kit
08162-MR520 Trim Kit
08156-MR500 Front Mudguard
08172-MR500 Trunk Interior Mats
It is highly unlikely you will find any of these as new old stock parts but you never know. However, quite a few are available used or from third party companies that have reproduced or improved upon the original designs.