Emily and I explored Juneau for five days as part of our Alaskan adventure. The photos below can't be classified into other areas and have all been lumped together. These are all photos taken around Juneau.
A hanging glacier that is waiting… just waiting for the humans to be lulled into a false sense of security.  When we are at our most vulnerable it and its brethren will attack!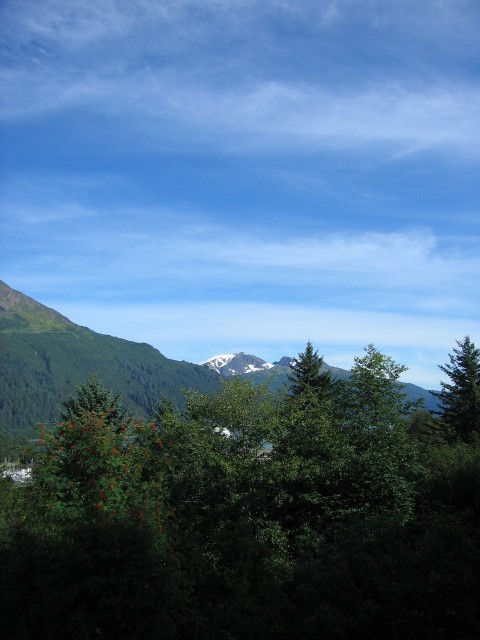 A snow-capped peak visible from the deck of Emily's aunt and uncle's house where we stayed.
The view directly across from Emily's aunt and uncle's house.  Cruise ships regularly ply the channel.
Looking at Douglas Island where Emily's aunt and uncle's house is located and where she spent much of her life.
Downtown Juneau filled with tourists.  It becomes very difficult to drive when the cruise ships are in port.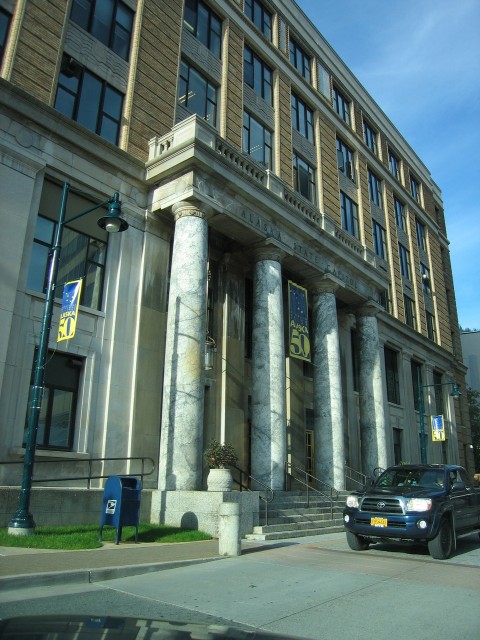 Alaska's state capitol building.
A totem pole outside the Juneau history museum.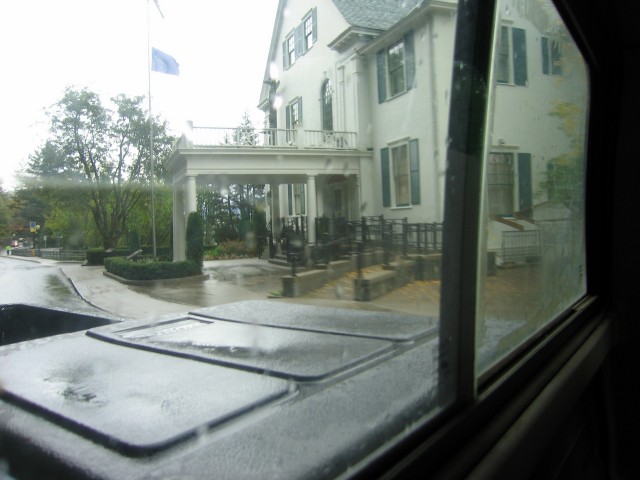 The governor's mansion.  Sarah Palin never really lived here much.  Instead she always maintained her Wasilla residence.
There is a resident population of mountain goats on Mount Juneau.  We didn't see any.
Emily trying on a hat at the state museum.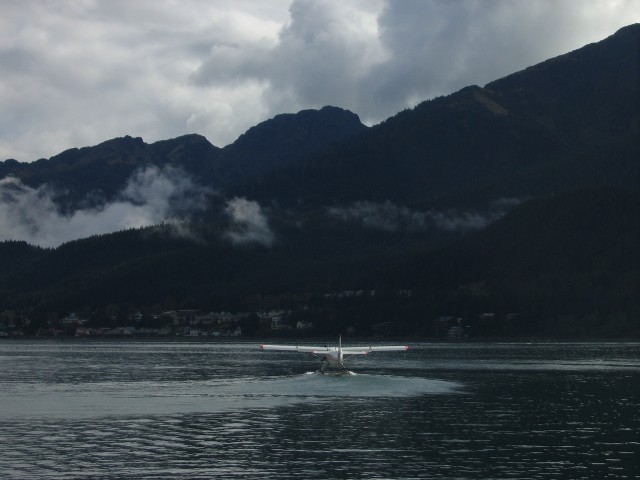 A float plane getting ready to take off from downtown Juneau.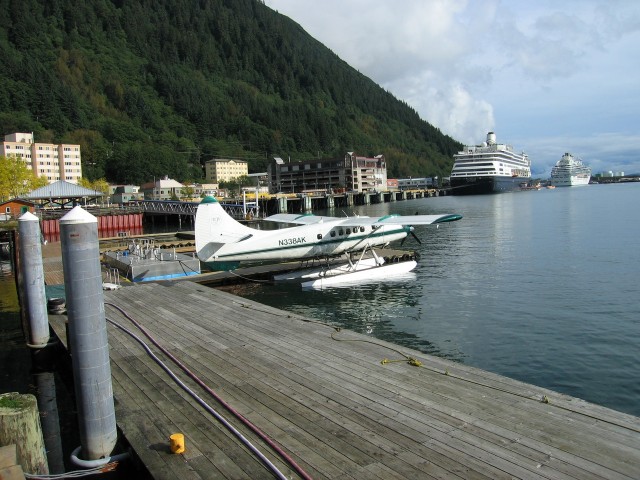 Another float plane pulled up at the dock.
Emily tries on a tourist hat.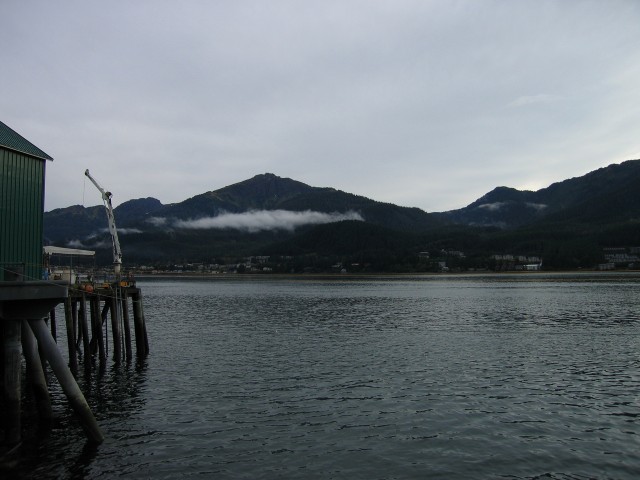 Looking toward Douglas Island.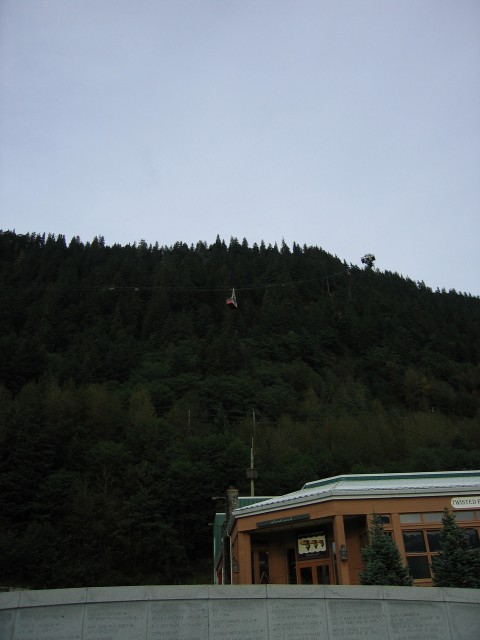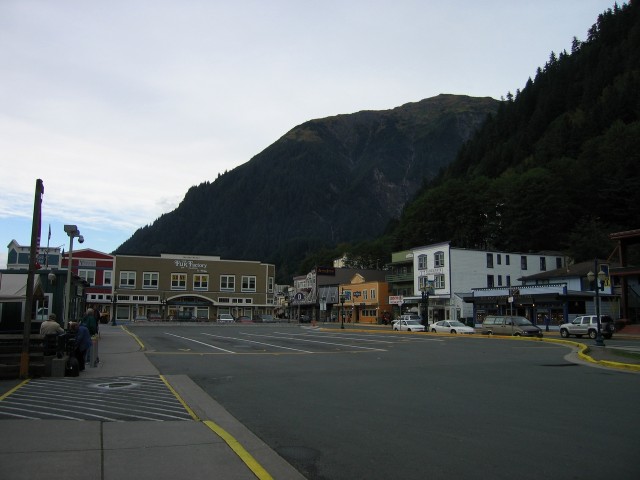 Another float plane taking to the skies.
Cooking in the kitchen.
Sunset from Douglas Island.