Marie, her roommate Tish hailing from the land of the kiwi, and I went on a little mountain trek. Jebel Bou Kornine (Two Humped Mountain) is a national park just 20 minutes south of Tunis on the commuter train. It should be noted that almost without exception, all national parks in Tunisia double as military bases of the most secret and sensitive nature. We managed to really surprise some military recruits when we showed up at the summit! Despite our pleas, we were not allowed to ascend the last 100 meters to the summit of either hump due to the large military and civilian radar and radio installations. Maybe next time.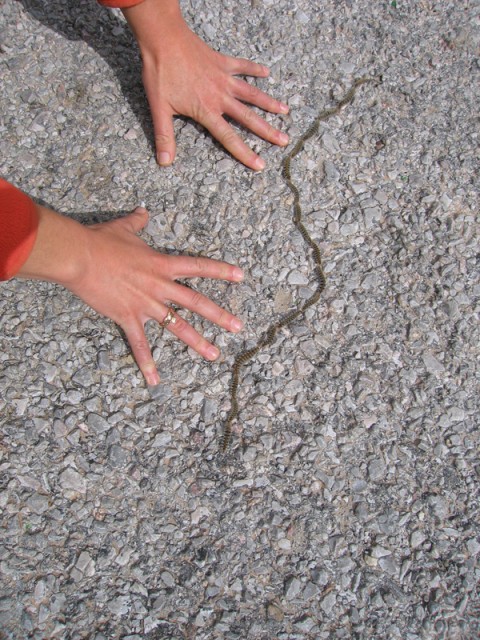 Caterpillar train on the move. Marie's hands.

View toward Sidi Bou Said and Carthage.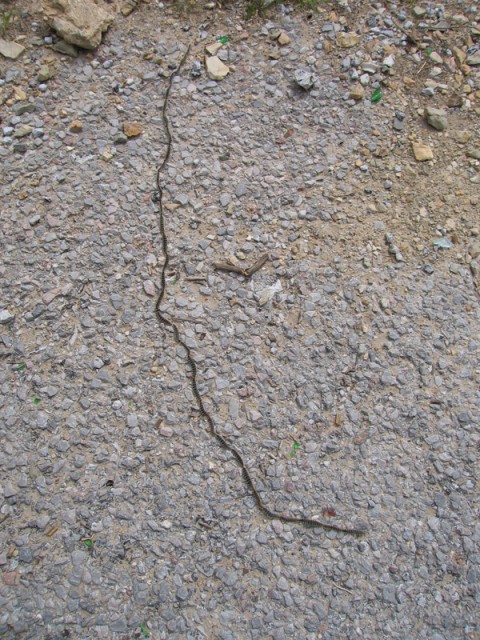 Another particularly long one.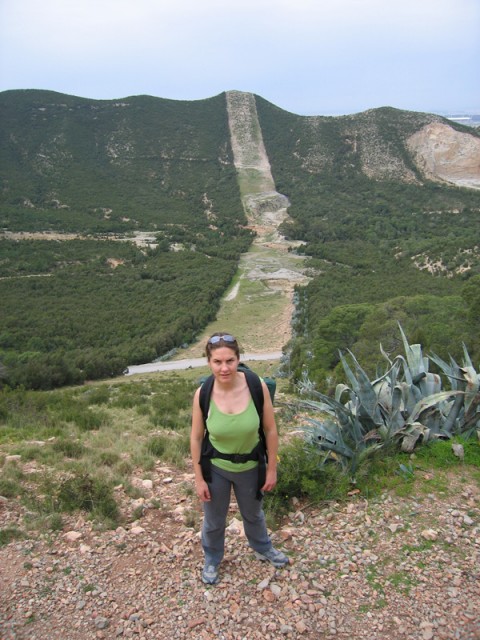 Marie standing in one of the many fire-breaks that cut through every Tunisian forest to ensure complete fire protection.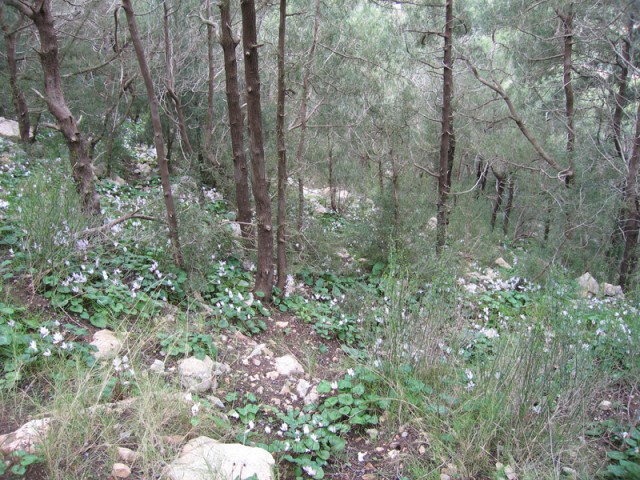 We spy our target.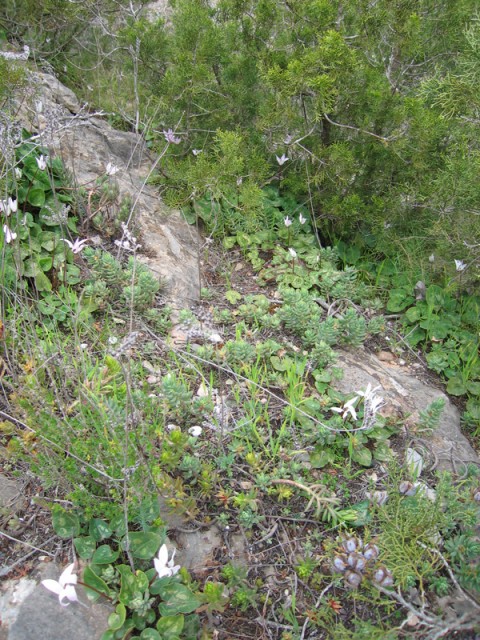 Break for lunch.

The Arabic and French say "Photography Forbidden."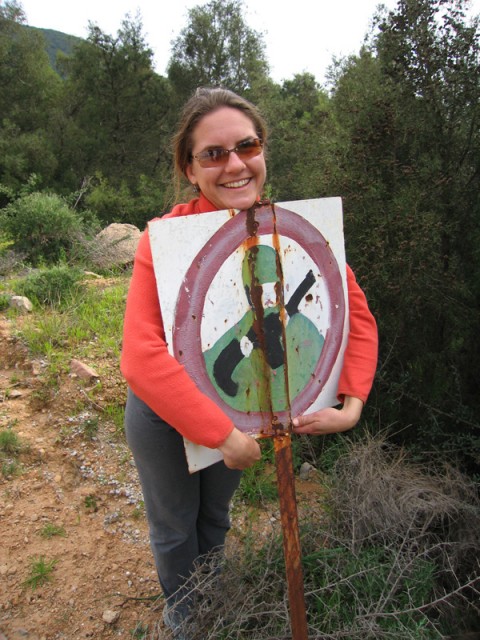 We love the Tunisian army!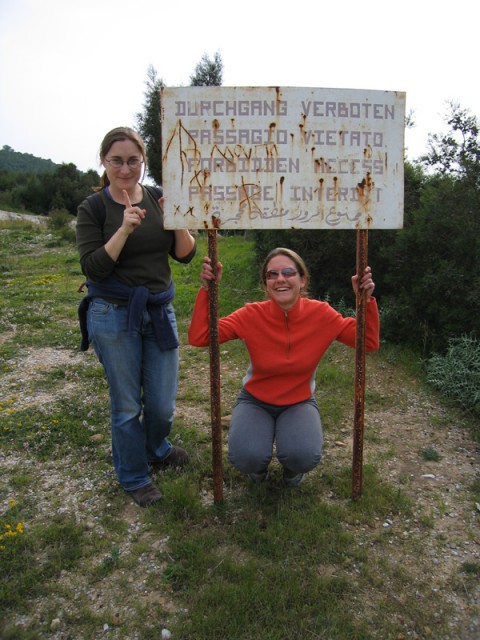 We sort of missed this sign hiking up. They should really put warning signs on the trails! This sign was on the road that goes to the top of the mountain and the military installation at the summit.
Right at the entrance to the park there was a pack of wild boar being fed bread by some Tunisian men. From the looks of it, these boar seem to hang out around the parking area most of the time to take advantage of all of the free bread.