The expedition headed off into the vast expanse of the Moon Plains to make an inspection of the dingo fence. The local signs warn of danger ahead.
Not much out in this part of the world but rocks and dust.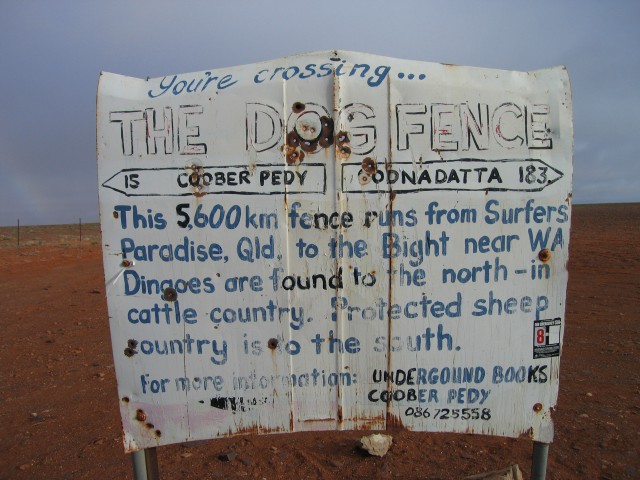 The Dingo Fence.
A crossing on the dingo fence.
Stretching off thousands of kilometres to the ocean.
Magnificent desolation.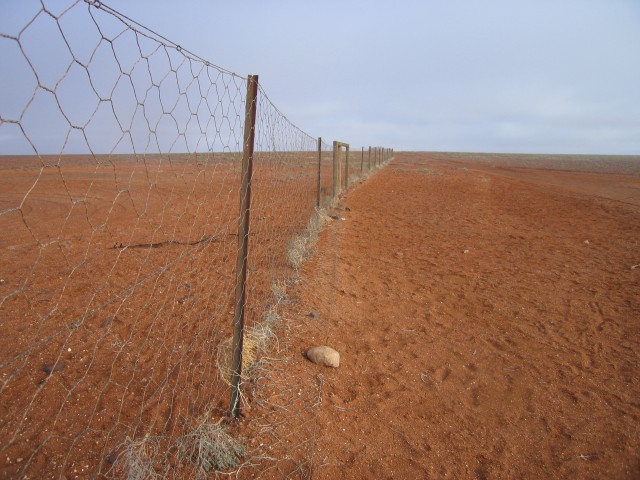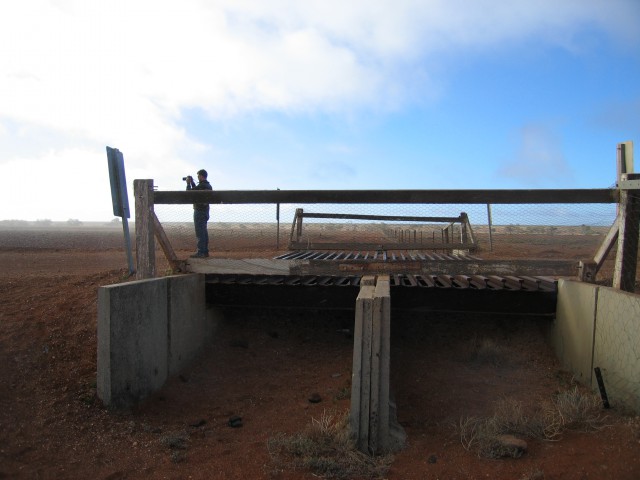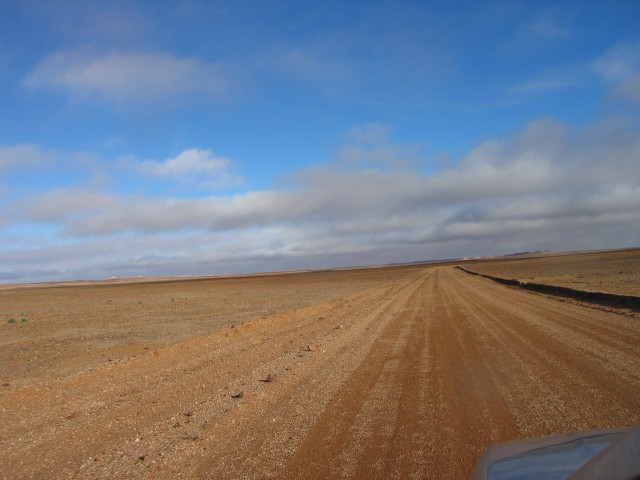 The Breakaways in the distance.
Target practice is hard to find on a flat, featureless plain.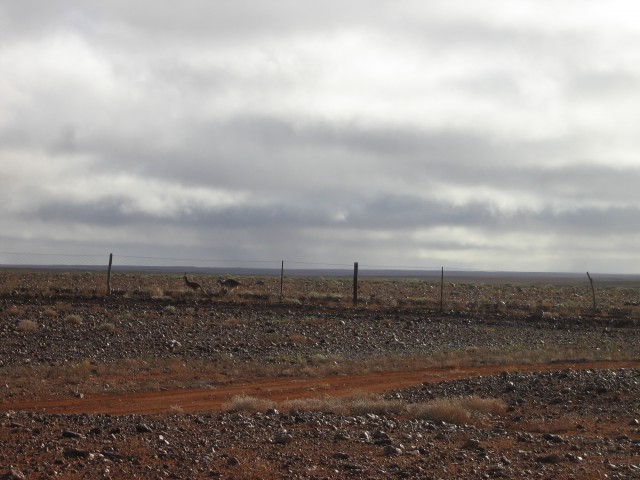 Kangaroos on the move along the dingo fence.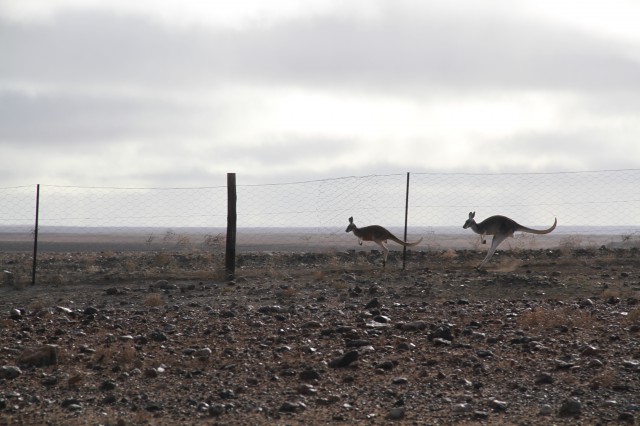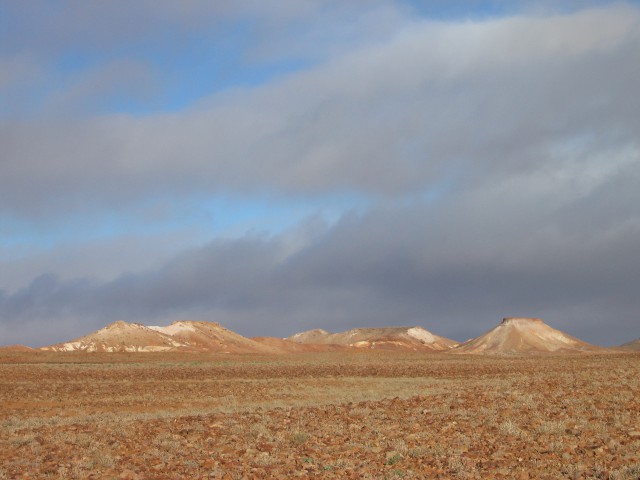 The Breakaways.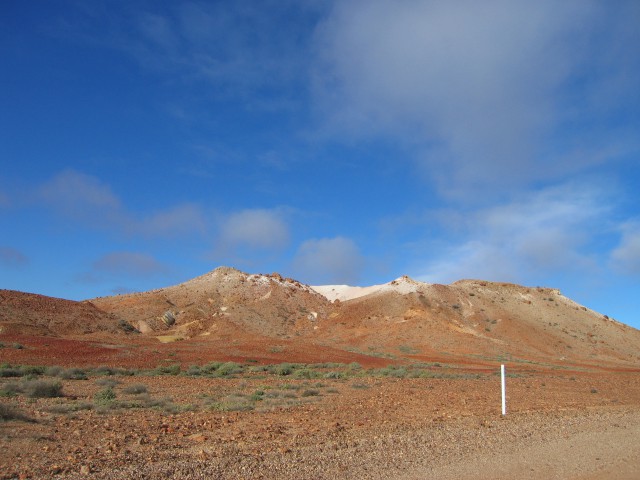 On the road back to Coober Pedy.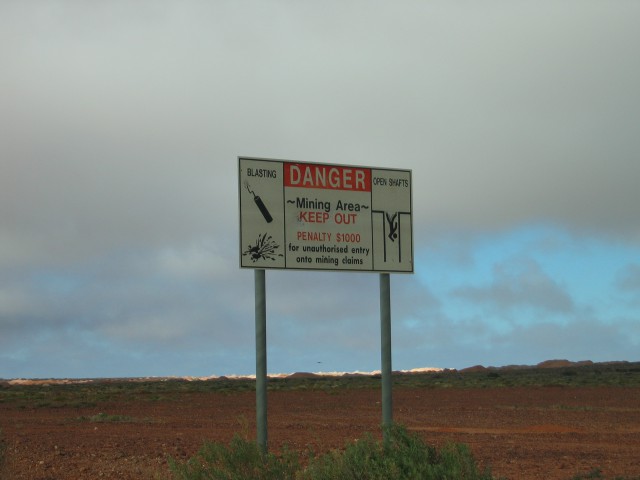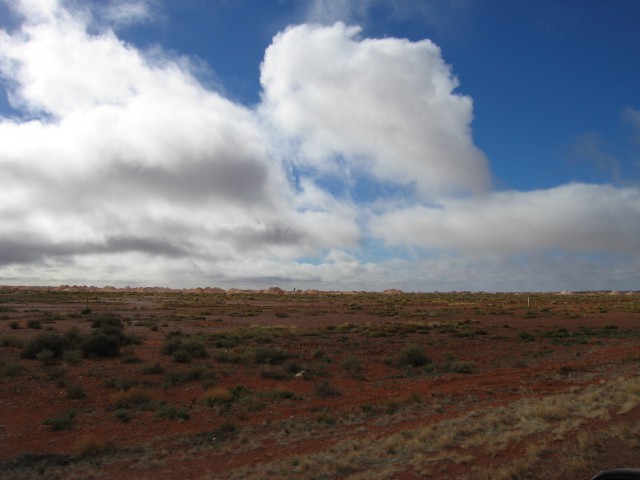 Mine tailings litter the landscape.
Tags: Australia, Breakaways, Coober Pedy, Dingo Fence, Dog Fence, Moon Plains, Trans-Australia Expedition, Zach